Thank you! for using our Ghost theme InoLetter. Please Follow the instructions to setup the theme for your Ghost Blog
Theme Installation
Log in to the admin section of your Ghost blog yourblog.com/ghost.
Select Design from the left-hand side of your admin area and go to the INSTALLED THEMES section.
Click on the Upload a Theme green button.
An upload box will open, then choose the theme Zip file inoletter-x.x.x.zip
Once uploaded. Click on Activate now button to activate.
Search
After installing & activating the theme the next step is to configure the search. In order to make the search functionality work we need to create content API from ghost admin & then need to put the API key in Ghost head. To create Content API follow the steps
From Ghost admin, click Integrations from the sidebar menu, then click + add custom integration.

Now, give the new integration a name, for example, Search and click Create.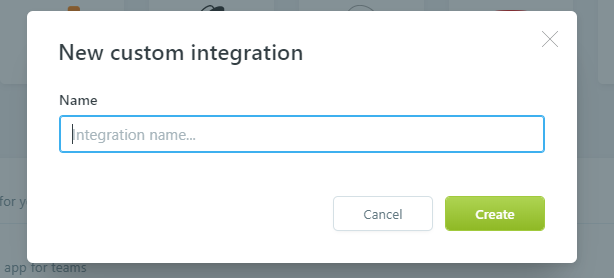 Now the new Content API is Created. after created the page will look like below

Next, click Code injection from the sidebar menu and add the following code to the Blog Header box and replace the XXXX value with your Content API KEY.
<script>
  var content_key = 'XXXX';
</script>

Click Save & your search functionality will be working Just Fine.

Members / Subscription
Subscribers can be enabled via a checkbox on the Labs page (Labs > MEMBERS (BETA)), in your Ghost admin panel:


Once enabled, you will see the options listed below:
Signin & Signup links on Navigation
Members & Paid Members CTA when post access is defined
At footer a newsletter form
Follow these steps in order to make the Membership features work.
In Ghost Admin
Upload routes.yaml file - routes.yaml file is provided in your theme compressed folder. To upload the routes.yaml file go to
- Labs
- Scroll down a bit
- & within BETA FEATURES section you will see routes



- Then click Upload Routes YAML & Upload the routes.yaml file which is provided into the theme folder
Connect Stripe
Define Subscription Pricing
Define Default post access
To edit plans feature, you can edit the partials/membership/plan.hbs file.
Contact Page
To create the Contact page:
Create a new Page and call it Contact for example.
Add your content and the contact form code using FORMSPREE as a service. Please check the code example below.
Publish the page.
<form
  action="https://formspree.io/[email protected]"
  method="POST"
>
  <label class="it-label">
    Your Name:
    <input class="it-input" type="text" name="name">
  </label>
  <label class="it-label">
    Your Email:
    <input class="it-input" type="email" name="_replyto">
  </label>
  <label class="it-label">
    Message:
    <textarea class="it-textarea" name="message" rows="7"></textarea>
  </label>
    <br/>
  <input type="submit" class="it-button it-button-primary" value="Send">
</form>
Theme Translation
InoLetter supports Ghost i18n and comes with English & Spanish translation. You can easily translate it to your desired language.
To use another available language than English, go to Admin > General > PUBLICATION INFO> Publication Language and enter the Language Code Reference.

Lets add a language that is not included in the theme. In this case we take German language as an example.. to do that go to your theme folder & look for Locales folder
Then duplicate the en.json to de.json as de is the German language code & replace the texts with your German Texts..
If you face any issue setting up the theme email us at [email protected] we will be happy to help you regarding the theme setup